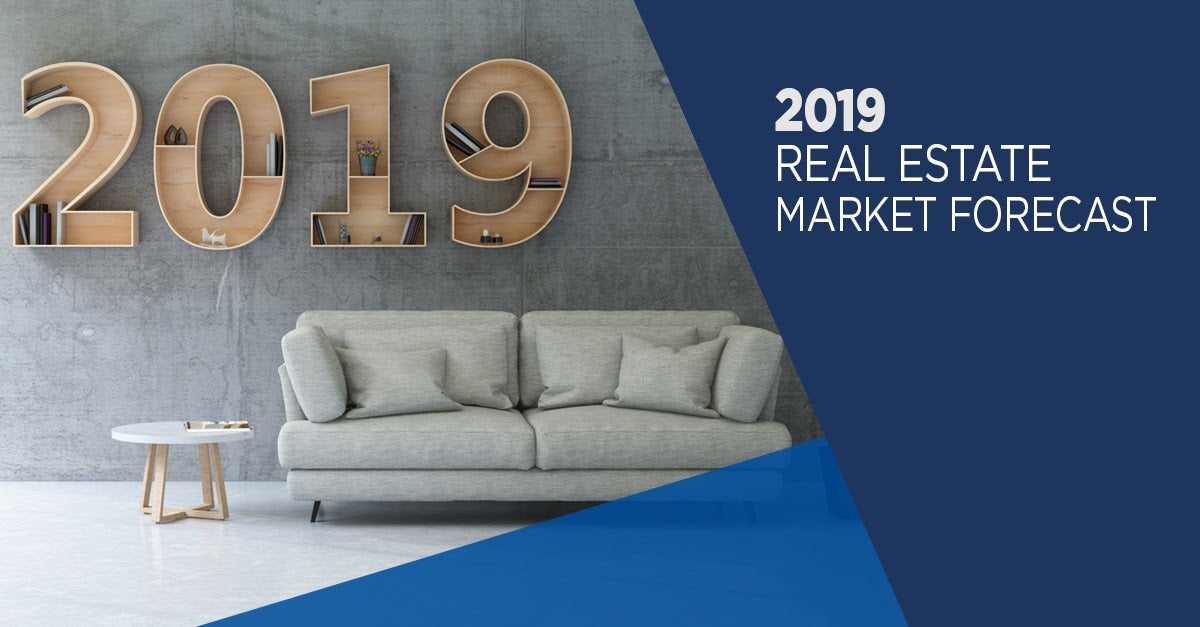 2018 Year in Review
Before we begin our fearless forecast for this year, we need to recount our predictions for 2018. Buyers and Sellers should be pleased with how prices unfolded. Downtown condos averaged a 10% increase. Low rise under one million in Toronto also increased by 6%. The 905 area saw minimal price appreciation with York Region showing a 5% drop. However, those in the real estate industry were not as pleased, as we widely missed our sales estimates. Like others, we underestimated the significant impact of the 'Stress Test' (2% over actual five-year fixed rates and where buyers needed to qualify at).
This is a difficult year to forecast with all the mortgage and tax changes made by Governments in 2017. Most of these changes have a short-term impact, as buyers and sellers need time to understand and adjust. The latest(OSFI) change requiring conventional mortgage borrowers to qualify at the contract rate plus 2% comes into effect January 1st. The market experienced only a modest increase in buyers trying to beat the start date in November and December. Hence, I believe that this change may slow the market in the first few months of 2018 but will have minimal impact in the long term. The Toronto Real Estate market will continue to be driven by the influx of people to the GTA (over 100,000 per year) and the continued economic growth of the City as a major international centre
.

Resales on the Toronto Real Estate Board will be 87,000 units – up 11% from 2018. This number at 1.6% is still below the Canadian average of Resales per Adult in Canada over the past seven years.(Figure 2). Restricting first-time buyers is a drag on the overall market. Without these buyers, we curtail the move-up buyer and hence slow the overall market.

New Real Estate Sales will be 25,000 units. In 2018, it was 27,000 and 42,000 in 2016. New condo sales will make up 85% of this number. Developers seem to be in no hurry to bring new projects to market. Currently, there are 120,000 condos in the pipeline to be built over the next five years. That is 24,000 units per year. Based on current population growth trends, we need 35-40,000 new units each year to keep the market in balance.

As in 2018, price increases will be strongest in the 416 area and particularly for housing under the million-dollar mark. Condos had a 10+% increase in the first seven months of 2018 and then leve
le
d
 off. Condo prices will remain in the $800-1,000 psf range this year with increases averaging less than 3%. Condos priced under $500,000 are in high demand. The price differential between condos and low rise has narrowed, so look for price increases of 10% in the attached and semi-detached house market under a million dollars in 416. Properties up to two million will increase in the 5% range. Looking at 905, lower priced properties will experience a maximum 5% increase. Over two million dollars, the market will be flat. 

For new condo investors, the price gap between resale prices of newly built condos and new launch condos is now $125 psf. versus a historically premium of $50. Construction costs have risen significantly, so, don't expect developers to reduce prices but rather to postpone projects.
Assignment sales (owners selling new condos before registration) will increase in 2019. Enforcement of tax rules (profits taxed as income as opposed to capital gains, plus HST as the sale is deemed to be commercial and not residential) has made this option less attractive. But the new 'Stress Test' rules will make it impossible for some buyers to get a mortgage to close and they will be forced into this market segment. Because this market is not on MLS, our guess is that we will see 5,000 assignments this year.

Please contact me if you have any questions or are looking for more specific details related to your property or neighbourhood of interest.
Wishing everyone a fantastic 2019

!