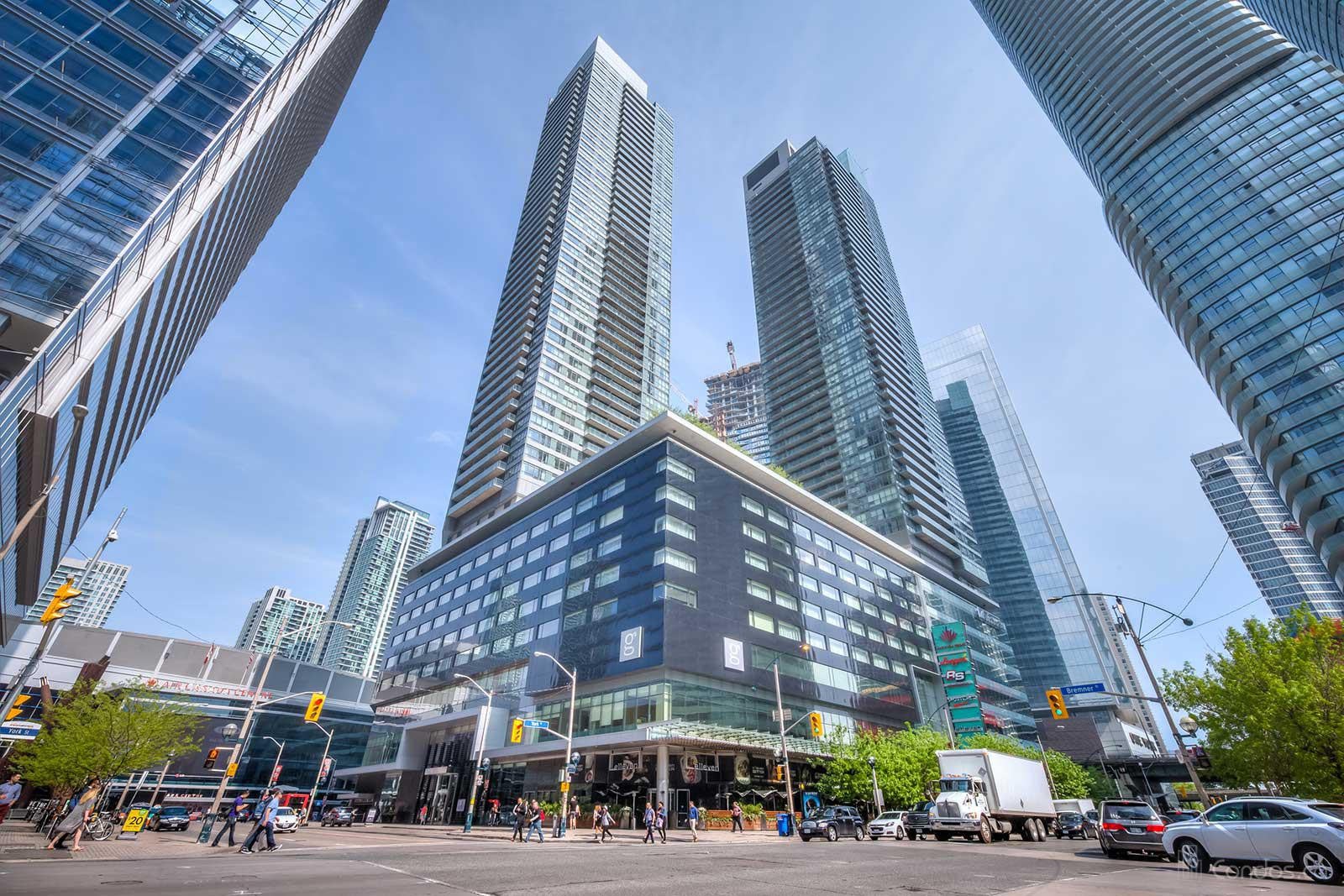 With the start of the hockey and basketball seasons, we thought we would look at sales of the condo attached to Scotiabank Arena. There are actually two towers of 49 storeys each. If you want to be on the PATH, experience entertainment and dining, then this is your location. You don't need a car here. Our sales focus is on
65 Bremner

.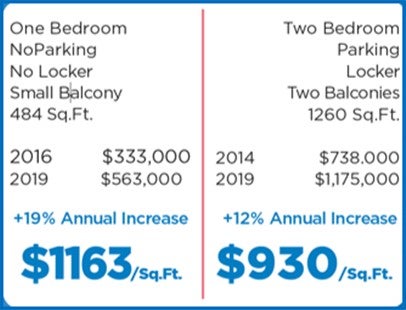 The first unit we examined was a one-bedroom without parking or locker. 
It has a small balcony on a mid- high floor. It sold in 2016 for $333,000 and again in 2019 for $563,000. That translates into an annual increase of 19%! At 484 sf, the final price is $1163 psf. Almost what pre-construction is selling for today.
The second unit we looked at is a two-bedroom, two-bath with parking, locker and two balconies. With 9 ft ceilings on a high floor, it sold in 2014 for $738,000. The same unit sold again in 2019 for $1,175,000. Over four and a half years, the appreciation is 12% per year. At 1260 sf, that works out to a price of just $930 psf. A steal in this market as it includes parking. and views! What you need to know about this building is that it is heavily rental with younger tenants.