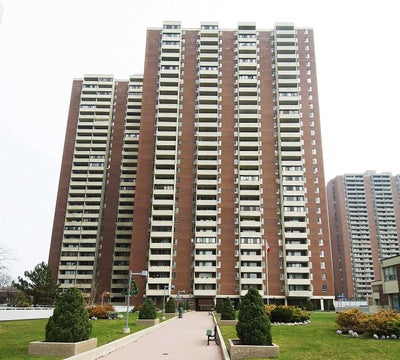 The Massey Square complex of condos is in Crescent Town, a 10-minute walk to the Victoria Park subway station. Yes, the building is 48 years old, but the units are large and VERY affordable. Condo fees are high because all utilities are included. Expect to pay $750-800 per month but property taxes are just under $1,000 per year. Because of high condo fees, this is not an attractive building for investors and hence end-users should not expect multiple offers or being outbid by investors.In looking at 58 sales over the past two years, the lowest price was $310,000 and the highest was $549,00 (for a townhouse). The average sale price was $415,000.

We did examine a two-bedroom unit that sold at the start of Covid in March of 2020 for $440,000 and sold a year later in 2021 for $460,000 which represents an annual increase of 5%. This is considerably below the 13% average increase for all condos in the 416.

Currently there are 10 units for sale with a maximum list price of $499,900 for a two-bedroom at over 900 sf. The average selling price is $500 psf – less than half the average price in downtown for a newer condo.

If buyers want to look at the west side, consider 940 Caledonia Rd. It is in the Yorkdale/Glen Park area. The economics are almost identical to Massey Square. It is an older building with high condo fees because all utilities are included. Property taxes are also around $1,000 per year and prices are also at $500 psf on average. Currently there are 3 properties for sale – all just under $400,000.